MMORPG dungeons and raids can sometimes be frantic and unforgiving. Not only do you have to maintain a combat rotation that produces satisfactory DPS, you also have to remain aware of boss tactics and abilities, and standing in bad stuff - like fire!
Chimpeon is your perfect partner in dungeons and raids. Configure it to perform an entire combat rotation or simply "press" the occasional key or mouse button associated with an ability you forget to perform yourself - like a buff or a self-heal. Doing so enables you to concentrate on character movement, positioning and the tactics of an encounter.
You can even use Chimpeon with in-game addons that announce raid or dungeon events and warnings so you automatically perform an appropriate action without having to press a key or mouse button yourself.
Example: If your addon announces a deadly boss attack you could use Chimpeon to press a key associated with an action to shield yourself or other players.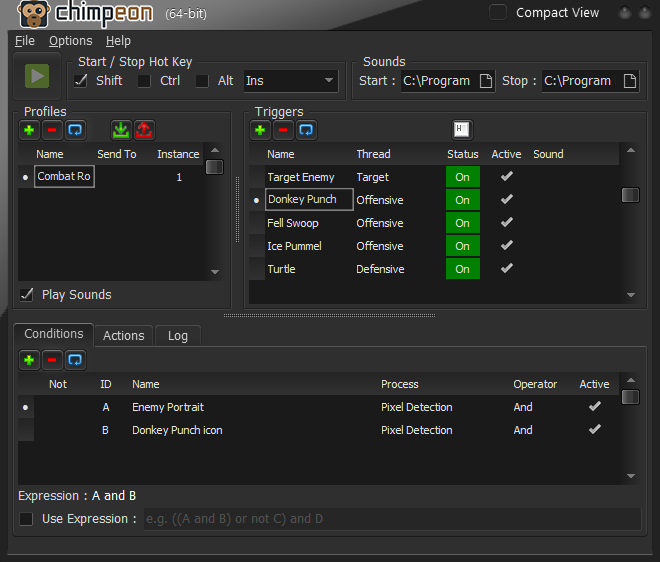 Example Profiles
Take a look at the following Profiles for performing tasks in MMORPGs: