If you see the following or similar error when installing Chimpeon or running Chimpeon, please perform one of the actions listed below. This is because Chimpeon and the installer require administrator priviliges in Windows.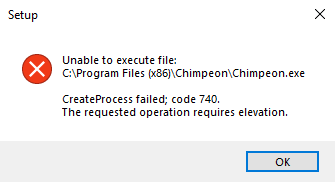 Login to Windows using an Administrator account.
Right-click the installer or the Chimpeon shortcut then select Run as Administrator.